Manolo says, if like the Manolo, because of the circumstances beyond your control, you are having to walk everywhere today, then you will need the boot that is not only both comfortable and warm, but also something that expresses your toughness in the face of the urban adversity.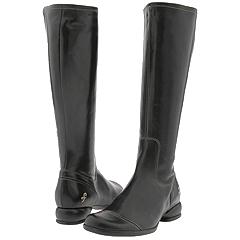 Manolo shouts, Fluevog Today! This it is the perfect boot for striding downtown, in the fact, it is the downtown boot.
Here is the boot from the Paul Green that captures the grittiness of the urban life, without actually being gritty.
And finally, but not the least, here is the boot from the Taryn Rose, one that is not gritty or tough at all, but in the stead it is more winter wonderlandy. It is also on the sale, 50% off of the usual price.
0