By Manolo the Shoeblogger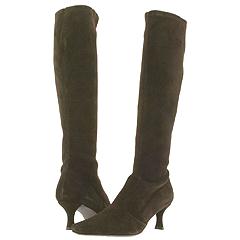 Manolo says, the Manolo he reminds you that the best bargains they are to be found out of the season, and although it is swelteringly hot, the autumn it is coming.
Here are the beautiful pair of the suede Stuart Weitzman boots suitable for wearing when the night begin to turn chilly. Even the better, they are on the sale, 50% off of the regular price, the savings of over $240 of the American dollars!
0