By Manolo the Shoeblogger
Manolo says, the New York Times has announced the "first" shoe trend of the new spring!
The snow hadn't disappeared from the streets of New York and already the first trend of spring could be seen up and down Madison Avenue: the revival of flat ballet-style shoes. In the 1950s, they were a popular alternative to spindly high heels; designers of calf-length full skirts showed their fashions with ballet slippers made by Capezio. At the time, such shoes were not commercially available. But today many manufacturers produce variations of the ballet flat.
The "first trend"? Hardly. The ballet flat has been stylish for at the least the past three seasons.
None the less, here are the few pairs the Manolo finds most attractive.
These flats from the Delman have the most wonderful springy colors.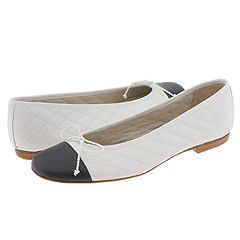 These are from the French Sole and have the unusual quality of being both elegant and cute. Who knew such the thing was even possible?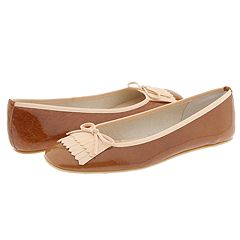 Here is another of the shoes of the French Sole, this time in the patent leather, which is also the trend of the season.
0