By Manolo the Shoeblogger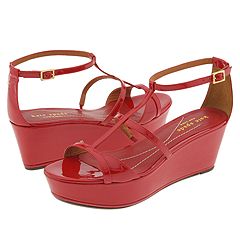 Manolo says, the Manolo has been in the mood for the red patent leather lately. Here is the excellent manifestation of this material as the flippy and youthful wedge sandal from the Kate Spade, perfect for the spring casual look.
It is also available in the fun-looking bronze lamé.
0