By Manolo the Shoeblogger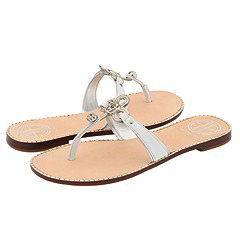 Manolo says, at long last, the Day of Memorialization has arrived, and those timid souls who cling to outmoded traditions are finally free to wear the white shoes!
Huzzah!
And what better and more summery white shoes to wear than these cute white sandals from Lilly Pulitzer. Perfect, no?
0