Manolo says, over the next few days the Manolo will be sharing with you what he thinks are the shoe trends for the New Year.
Here is the new shoe, the Cary from Donald Pliner, which represents one of the coming trends.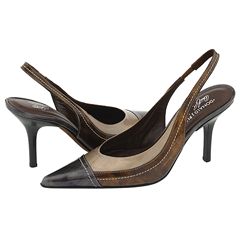 Yes, it is the return of the pointy toed pumps. Although, they never completely went away, pointy toed shoes have been in eclipse for the past three years. But you may now look for them to begin to creep back onto the runways in the coming months.
0